At Let it be Yoga we believe that yoga is for everyone. Whatever your age, level of fitness or flexibility, you can still enjoy and benefit from regular practice. We offer regular classes in Maidenhead, Windsor and the surrounding Berkshire and Buckinghamshire area, corporate classes or private 1-2-1 sessions are available to suit the individual.
As many of us spend much of our daily lives externalising on our jobs, possessions and routines, under continual bombardment from facts and information,

y

oga provides us with an opportunity to step away from our busy lives and to let go and just 'be', enjoying the present moment.
Practising what is considered 'Align and Flow Yoga', a general class commences with quieting the mind with some breathing techniques to bring us to our centre, gently warming up the body with some stretches. Progressing to a stronger practice with a focus on alignment and a flow of asanas (postures) linking with the breath and leaving time at the end for relaxation.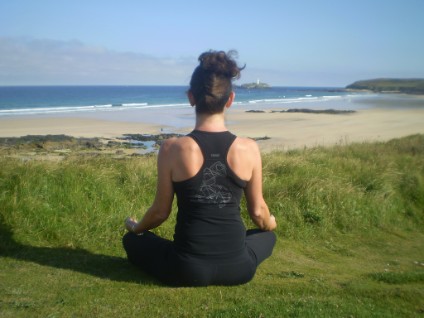 Breathing in makes me calm
Breathing out brings me ease
With the in-breath, I smile
With the out-breath, I release
Breathing in, there is only the present moment
Breathing out, it is a wonderful moment
Journey with us at Let it be Yoga, listen to your inner voice, settle into the moment and in the words of The Beatles, "whisper words of wisdom, let it be."
Let it be Yoga
Maidenhead SL6 6QW
Windsor SL4 1RU