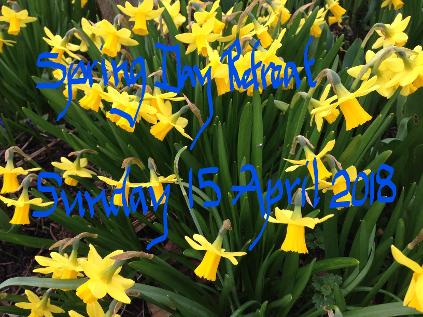 Events
I'm super excited to let you know that I'm running a Spring yoga day retreat on Sunday 15 April 2018. If you've never been on a retreat this is a great way to get a sense of how wonderful it is to immerse yourself in the practice.
The details are as follows:
If you would like to devote more time to your well-being and deepen your experience of yoga and meditation please join me from 10.00am-4.00pm
The day will include:
A heart opening dynamic morning practice to invigorate and welcome that spring feeling
A delicious vegetarian lunch and refreshments

An afternoon to nourish and soothe with hip openers and restorative poses to release and rejuvenate after the winter months

Yoga Nidra – a deep guided relaxation to release stress in the body and mind and to help embody your intentions for the coming months
The cost is £85. Places are limited and the full non-refundable payment is required to secure your place.
If you would like to book a place please contact me by email: deborah.lvpage@gmail.com

The location is Saxons Barn, Oakley Green, SL4 5UL. The venue is lovely and not too far for anyone to travel for the day. Also if needed there is underfloor heating and/or an outside space to enjoy during our break.
Please note that some yoga experience is recommended.
Thursday night class has a new venue. Commencing 12 February 2015 at The Soltau Centre, Henley Road, Stubbings, Maidenhead SL6 6QW. 7.30pm-8.45pm, please contact Deborah to book your place.
Deborah is teaching a new class commencing Wednesday 15th January 2014 6pm - 7.15pm at Burnham Park Hall, Windsor Lane, Burnham, Bucks. Please contact Deborah to book your place.
New Saturday morning class commencing 22 September 2012 at Norden Farm Centre for the Arts from 10am - 11.15am. Please contact Norden Farm directly to book your space.
Deborah will be teaching an additional Flow Yoga class on 10 September 2012 at Windsor Leisure Centre from 8.30pm - 9.45pm
Deborah will be teaching a 30 minute Flow Yoga class at the Yoga Show Olympia on Sunday 30 October 2011 from 10.45am – 11.15am. There is no charge for this class so if you are coming to the show do come along and join in.